Internationally, brands are working hard to stand out from the competition on social media. For example in China there are 846 million active users on WeChat, but for brands to have an online presence on the platform requires big budgets, and small business may start shifting towards other apps, platforms and mediums that are more aligned with their customers.
Jessica Miao social media expert explains "While large multinational brands, such as Coca-Cola or Adidas, can afford to invest significant budget on Chinese social media strategies, the same cannot be said for small and medium sized business – like many of the Australian and New Zealand brands marketing their products in China"
Because small business may struggle to compete on large social platforms like WeChat, Facebook or Instagram and many consumers are not as engaged in traditional advertising it could be time to consider an alternative or bring experiential marketing into part of your advertising and content mix.
Experiential marketing uses forms of communication and interactivity to approach marketing from a different, more personal angle. To make marketing memorable again, in the early 2000's companies began to seek innovate ways of displaying messages to customers so that their engagement or direct involvement was a necessary part of the experience. The premise is to create a closer bond between the consumer and the brand by immersing them in a fun and memorable experience.
Localised experiential marketing could be the key to a brands success. Businesses in New Zealand's marketing budgets are somewhat smaller than large brands overseas, so should they continue competing in the same playing fields or look at other mediums.
No matter what industry your business is in, there is always room to be creative with your promotional marketing campaign.Here are some of our favourite ideas that have launched in countries around the world.
PHOTO BOOTH – PET INSURANCE
In London the company Pet Paws set up a passport booth in one of their largest parks, where pets could be groomed and then had their photograph taken. The staff were then able to discuss pet insurance with their owners and use the photos as part of their very own 'insurance passport' a very personal and fun approach to insurance.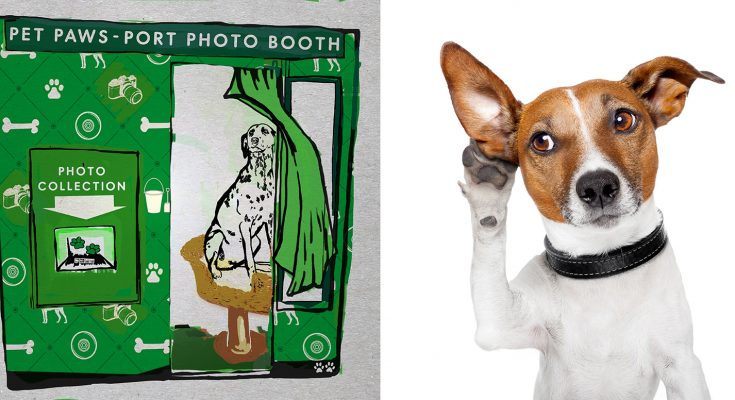 TELEVISION NEW SEASON – GAME OF THRONES
This one could be more of a PR stunt, however still awesome. A dragons skull the size of a double decker bus was put on a beach in Dorset to coincide with the release of GOT series 3.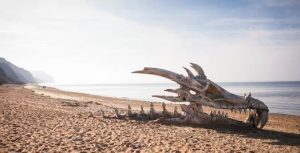 GLOBAL CLIMATE CHANGE AWARENESS CAMPAIGN – WWF
A bar in the middle of summer served drinks without ice, but with a sign on a single straw that stated "Wondering why there's no ice? It would be much cooler if you did something about global warming." The guests could get their ice only if they shared a photo of their drink and spread the message via social media.

MOVIE RELEASE- SIMPSONS
This one is an oldie but a goodie, 12 dairies or 7/11 as they are called overseas were transformed into the iconic Kiwk-E-Marts. The stores also sold a couple of memorable Simpsons items such as KrustyO's cereal, Buzz Cola, Squishee frozen drinks and Radioactive Man comic books. All to promote the release of the new Simpsons movie.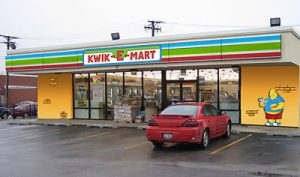 CAST YOUR VOTE – GOOGLE
Want to ask consumers a question, or get them to complete a survey? Google came up with this creative and engaging ideas to achieve this goal. These interactive posters were installed in a local town in bus shelters,  restaurants etc to let the public decide where a hefty $5million non profit donation from Google would go towards in the residents local town.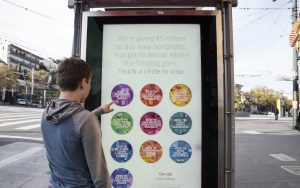 PRODUCT LAUNCH – M&Ms
M&M's transformed Times Square in New York into an arcade using augmented reality to launch their new caramel flavour.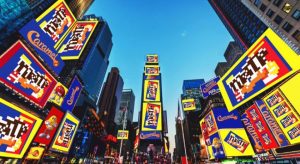 BRAND ENGAGEMENT – SWAROVSKI & MASTERCARD
Together these two companies launched an in-store campaign with bejewelled virtual reality headset to enjoy a truly memorable shopping experience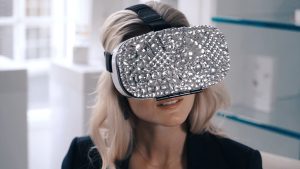 PROMOTION – BLADE RUNNER & JOHNINIE WALKER
At a comic event, the Blade Runner 2049 Experience had fans chasing virtual reality replicas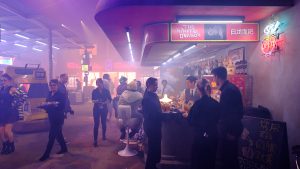 PRODUCT CHALLENGE – MENTOS
A college student handed out 43,000 packs of gum in 6 days to receive their tuition free for one year. They also used a hashtag for the campaign to get people involved.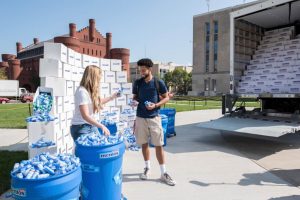 Image credits: Econsultancy Hubspot AdWeek